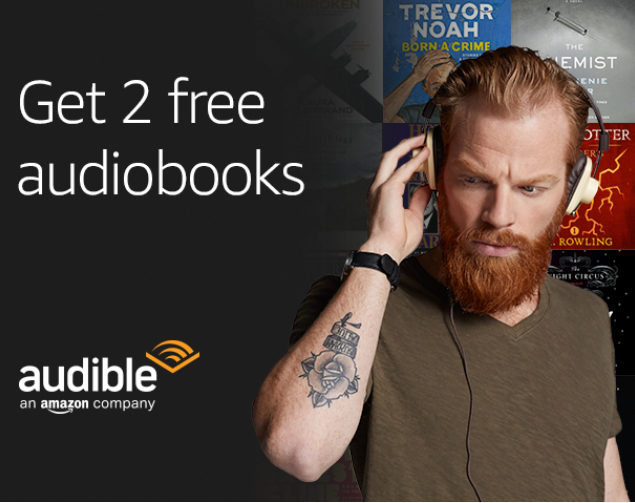 2 Free Audible Books & 30 Day Free Trial
Amazon is offering 2 FREE Audio Books and a free 30 day trial of their Audible library!
Listening is the new reading!
Audible audiobooks inspire and entertain anywhere, anytime.
Start your 30-day free trial and get 2 free audiobooks.
Membership is $14.95/month, and the first 30 days free.
Cancel anytime!
Click
HERE
for more details and to check out the Audible Library!