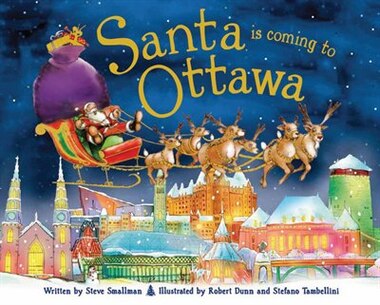 I just found this on Amazon! How adorable!
It's Christmas Eve, Have you been good? Santa's packed up all the presents and is headed your way! With the help of a certain red-nosed reindeer, Santa flies over:
- Canada War Museum
- Centre Block Parliament Hill
- Ottawa Convention Center
- National Gallery of Canada
- Rideau Canal
and many more!
"Ho, ho ho!" laughs Santa. "Merry Christmas, Ottawa!"
Click
HERE
for more details.
Right now the hardcover edition is selling for $10.14, but can change without notice.