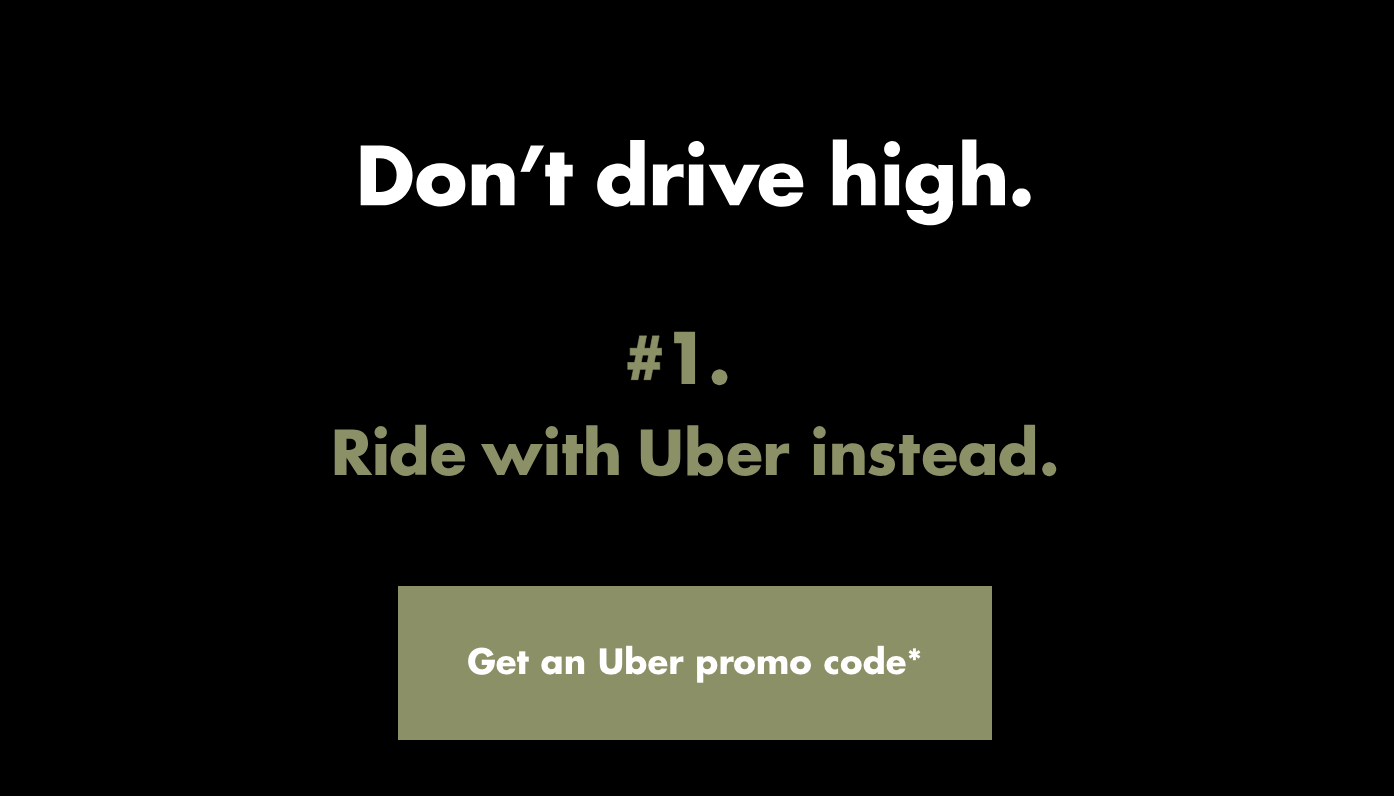 Three partners. One goal.
Tweed and Uber are proud to partner with MADD Canada in their effort to stop impaired driving in Canada. Together, our goal is to make sure every single Canadian knows they should never drive high, and to give them 101 ideas of things they can do instead.
So they are offering a $5 Uber Promo Code for your next ride until November 11.
Click
HERE
for more details and get your Promo Code.